Search Mirrors and Metal Detectors
EOD053 AD18 Hand Held Metal Detector
The AD18 has the ability to fully adjust the sensitivity to allow for "maximum find capability. At the flick of a switch the AD18 can also eliminate large amounts of metal in flooring whilst still being able to detect a hand cuff key or small piece of razor blade in the shoe or sock area making this model a popular choice for prison applications.
The AD18 has the ability to be a fully adjustable detector to allow for "maximum find capability".
It features a two-position rocker switch or "Turbo Control". In the forward position this switch enables the operator to fully adjust the detector's sensitivity by turning the "Turbo" or sensitivity adjustment knob. The operator can then conduct a super high sensitivity search sweep of the subject, including checking for internally secreted objects. However, when the operator wishes to continue the search to the lower leg and foot area, checking for externally secreted objects, the operator simply switches the "Turbo Control" to the back position. This now allows the AD18 to eliminate large amounts of static metal (i.e. reinforcing bars or steel beams) in flooring, walls and ceiling, while still being able to detect, for example a small piece of metal in the shoe or sock area, accurately and reliably.
With these kinds of features, the AD18 hand held metal detector has now become the "benchmark" in super-high sensitivity metal detection and is now the preferred choice of hand held metal detector for specialized applications such as correctional institutions.
Product Categories :
Search Mirrors and Metal Detectors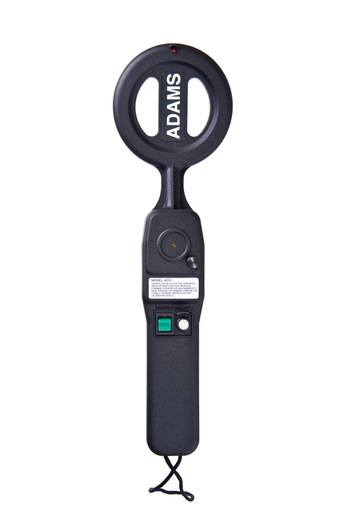 Portable x-ray. As logos Imaging's exclusive UK agent we are pleased to able to announce a complete range of new glass free DR flat panel imagers ranging from 6"x8" to 14"x17".