Binoculars/Image Intensifiers/Thermal Imagers
SUV003 Pulsar Helion 2 XQ38F Thermal Imaging Monocular
By now, most thermal users are familiar with the sensor resolution of a device e.g. 384x288, and also the pixel pitch e.g. 17µm. The improvement of these new Series 2 devices concentrates on a key specification of thermal sensor technology – the NETD value.
The NETD (Noise Equivalent of Temperature Differential), expressed in millikelvins (mK) is one of the most important parameters for thermal sensors as it describes their sensitivity. The lower the NETD value, the higher the sensitivity.
In existing Helion, Trail and Accolade series models the NETD value was sub 60mK. The new <40mK sensor, exclusively manufactured by ULIS for Pulsar puts Pulsar devices at the forefront of the market with the devices all featuring a better image in conditions where there is a low-temperature difference such as during rainfall, fog or cold mornings. These environmental conditions are the most difficult for thermal imagers and this new sensor will provide a clearer image for users.
The Helion 2 XQ series features a 384x288 17µm thermal sensor and a F50/1.0 (XQ50F) or F35/1.0 (XQ38F) lens that provides a detection range of up to 1800m (XQ50F) & 1350m (XQ38F) for a deer-sized object.
In brief the Helion 2 XQ Series Features:
Long detection range
High magnification
Step-Up digital zoom
Frost-Resistant AMOLED display
50Hz Refresh rate
Focusable lens
Dioptre control
8 Colour modes
"Display Off" mode
PiP mode
Built-In photo & video recorder
16GB internal memory
Stream Vision compatible
User Friendly controls
Stadiametric rangefinder
IPX7
Wide operating temperature (-25°C to 50°C)
Four observation modes (Forest, Rocks, Identification and User)
Three calibration modes (Manual, semi-auto, auto)
Pixel correction
Quick-Change, rechargeable IPS5 battery pack
MicroUSB port
Retained lens cap
IPS Battery charger
Image Boost Technology
Product Categories :
Binoculars/Image Intensifiers/Thermal Imagers
Surveillance Equipment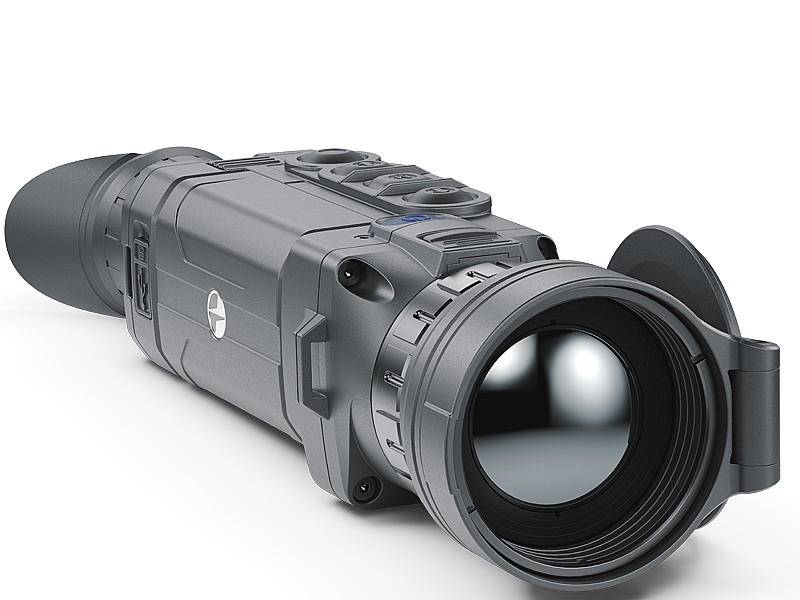 Portable x-ray. As logos Imaging's exclusive UK agent we are pleased to able to announce a complete range of new glass free DR flat panel imagers ranging from 6"x8" to 14"x17".