PPE014 ACH - ADVANCED COMBAT HELMET
The RD (Ratchet Dial) system hugely improves the rotational stability of the helmet onto the head, which is important for mounted NVG's. The operator can easily adjust the tension of the anti-rotation wires by means of a dial which controls the circumferential straps of the harness from the back of the head.
The helmets have four quick adjust buckles that make the strap tensions on the helmet easy to adjust for the wearer while the helmet is on the head. The NVG shroud is manufactured from high impact composite nylon with an aircraft aluminium CNC machined insert that the NVG bracket mounts onto.
The rails are designed and manufactured from high impact composite nylon and come with two Picatinny rails, two general-purpose rails and two goggle clips.
Product Categories :
Anti-Riot/PPE
Security Forces / PPE Equipment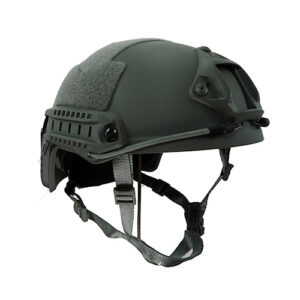 Portable x-ray. As logos Imaging's exclusive UK agent we are pleased to able to announce a complete range of new glass free DR flat panel imagers ranging from 6"x8" to 14"x17".