EOD062 IED Evidence Collection Kit
The IED Evidence Collection Kit contains the following:

EOD-Specific Ripaway Pouch - Made in the US and Berry Compliant
Rite In The Rain 3x5 inch notebook
5 6X9 Inch Specimen Bags
4 3X5 EMR Static Proof, See-Through Evidence Bags
6 Inch Evidence Ruler
3 Large Evidence Collection Tubes
2 Small Evidence Collection Tubes
Straight Forceps
4-Pronged Parts Grabber
3X Magnifying Glass
EOD Gear Ceramic Scissors - In over 1,000 sold, only 1 set broke. The handle. Not the ceramic blades.
2 ESD Safe Tweezers
Combination Extendable Mirror/Magnet
9mm Ceramic Snap Blade
5 Pair Nitrile Gloves
2 Red VisiPads
2 Green VisiPads
Gas Torch for testing energetics
Combination Flat-Tip/Sharp Spudger
Sharpie
Product Categories :
EOD Search and Access Kits
EOD/Demining Tool Kits
IED Disruption
Search and EOD Equipment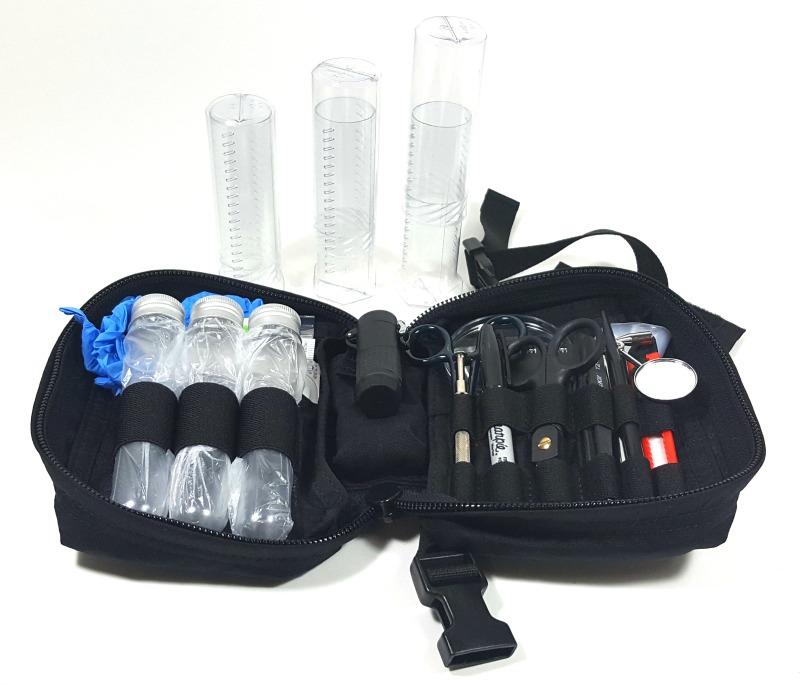 Portable x-ray. As logos Imaging's exclusive UK agent we are pleased to able to announce a complete range of new glass free DR flat panel imagers ranging from 6"x8" to 14"x17".